In this guide I will be explaining how to add your minecraftc character to your enjin profile so you can receive vote points.
1.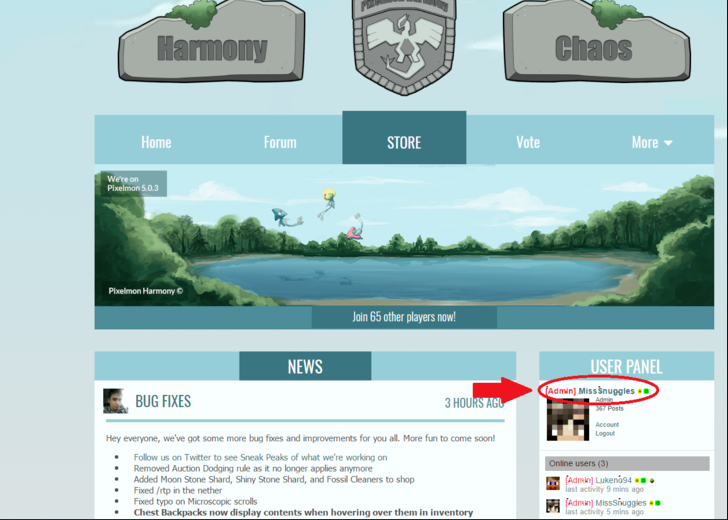 Click your username in the User Panel on the homepage (You must first register on our website, this is in the same User Panel and will be a red button)
2.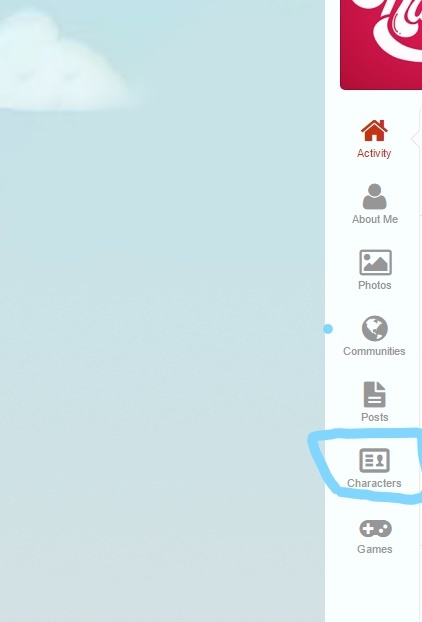 Click on the characters tab when you are on your profile page.

Click the big red button that displays "Add Character"
3.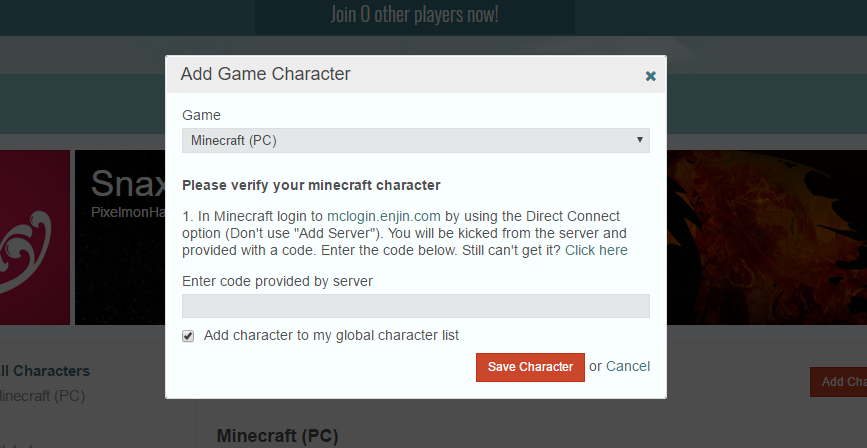 Follow the instructions and get your code by logging into the Enjin Minecraft server (
mclogin.enjin.com
) then enter it in the box after selecting Minecraft (PC)
4.
After joining the server and typing in the code you are are given, click add characther and then you're done!